It's no secret that not all foods are equally good for health. But it is troublesome to give up to buy processed food.
The term "processed foods" includes any food that has been intentionally processed before consumption. These include any food that has been heat-treated, preserved, frozen or packaged.
Each cooking process is the processing of natural elements into the form necessary for a person. By the way, the name "food processor" did not appear by chance: this device, like its counterpart in rural fields, performing several different operations, takes the product in its original form and gives it out in a form suitable for further process.
Of course, not all food is good for human intervention, because sometimes its composition can change dramatically, losing a lot of useful elements.
Varieties of processed foods
Food that has undergone minimal processing for convenient use: packaged greens, washed vegetables or roasted peanuts
Food processed in its best form in order to preserve all the nutrients and freshness: canned tomatoes or fish, frozen fruits and vegetables
Food with additional flavor or texture (sweeteners, spices, oils, dyes, preservatives): tomato sauce, mayonnaise, yogurt, ready-made baking mixes
Ready-to-eat food: cookies, sausage, crab sticks;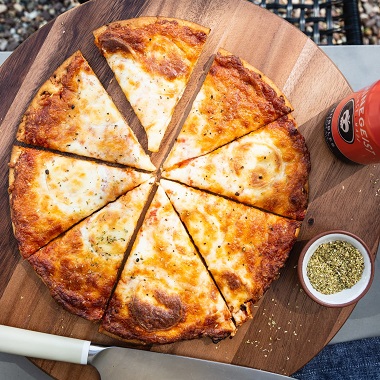 Highly processed products (semi-finished products): frozen pizza, dishes for warming up in a microwave oven.
The benefits of processed foods
Don't be surprised, but it really exists. Milk and juices are enriched with calcium and vitamin D, and additional fiber is present in cereal flakes. Canned fruits (in water or their own juice) are an excellent solution in the winter months, when it is troublesome to get their fresh counterparts. Minimally processed foods, such as washed or chopped vegetables, can significantly save you time and effort after a hard day's work.
The key to health is to distinguish the degree of processing of certain products. Not only canned tuna and frozen vegetables will be useful for you, but also some salads, for example, boiled beet salad with prunes or sea cabbage with cranberries. They are very nutritious and can serve as the basis for a healthy menu of eternally busy office workers. The maximum processing greatly transforms the products, they appear to the buyer in an uncharacteristic form for them, like potato chips or chocolate bars. Some of them do not exist in nature at all in their pure form – these are carbonated drinks, cakes, sweets or sausages.
Always carefully study the composition of the product to understand how much it has been processed and whether natural ingredients with essential nutritional value remain in it. Try to cook more at home – so you can personally control the degree of processing of your food.
Main rules concerning proper nutrition
Summarizing the information, we can highlight several recommendations about what you need to know about proper nutrition and healthy food:
Rule 1. Food is primarily the basis for vital activity, the "fuel" for the body from which energy is generated, and only then – ritual and pleasure.
Rule 2. A healthy diet will protect your body from premature aging, will help to avoid many diseases of the cardiovascular system, some types of cancer, diseases of the digestive tract, diabetes, hypertension. In addition, there is a certain list of products that contribute to improving mental activity.
Rule 3. There is no place for compromises in a healthy diet. Soda, chips, mayonnaise and other harmful products should be abandoned. You can and even need to eat sweets, but in limited volumes.
Rule 4. Baked, stewed and boiled food is healthier than fried and smoked.
Rule 5. Trust, but check food labels.